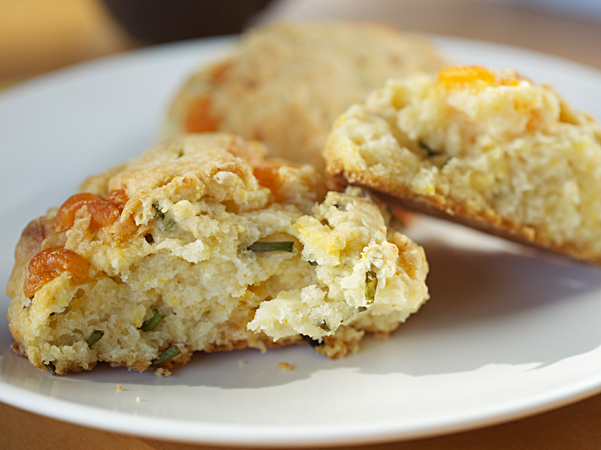 This week, it's Tres Leches cake. Last week, it was Tibetan momos. A month or so ago was Hainanese chicken rice.
When life gets busy, some people like to daydream where they want to go on vacation when they get a break. Me? I like to daydream about all the things I want to cook when life simmers down again. My list is growing longer every week. But no matter, because once I'm done with school, I'll have free time up the wazoo.
Right? Right??
Wait, don't answer that. Ignorance is bliss, after all.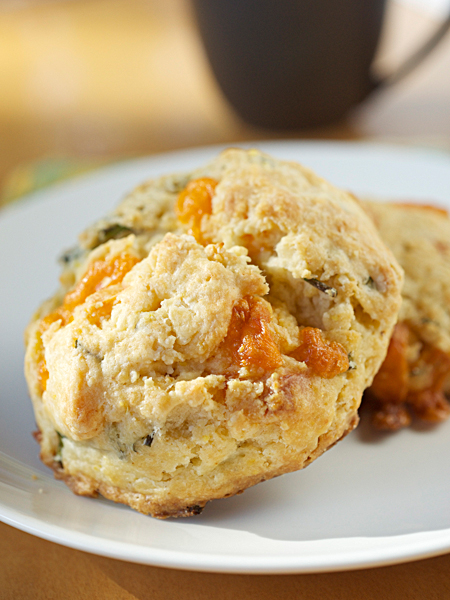 In the meantime, I've been making these scones like crazy. I feel like I've been bringing them with me to every single party or brunch or potluck we're invited to recently. And every single time, they're a hit. Perhaps you have had them. Or perhaps you've heard of them and tried bidding for them back during the online Bake Sale for Japan (which, by the way, I am about three months late in relaying my thousand thanks!) Whatever the case, here is the recipe, after much much delay.
These savory, cheesy, slightly crunchy – Yes! Really! There's cornmeal in there! – scones have easily overthrown those Lemon Berry Scones of yore, as the standard scone made in the Rice & Wheat household.
Because let's face it, when life hands you a dissertation to write, what better way to cope than playing with butter?