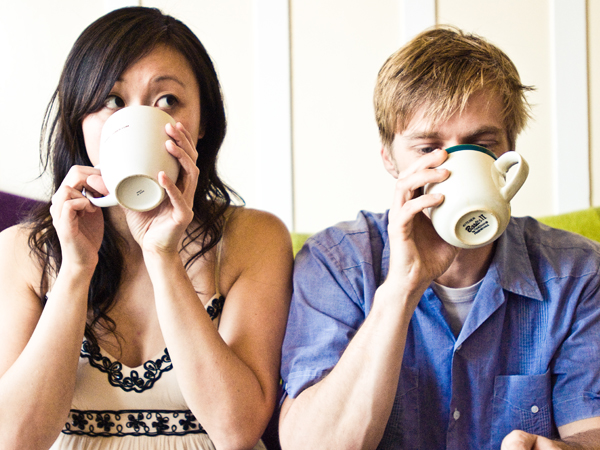 About me…
Hello! I'm Angi and I live with my husband Nathan in San Francisco. By day, I'm a PhD student working hard to finish her degree sooner rather than later I work as the director of an innovation lab at an independent, all-girls school. By night, I do my own brand of learning in the kitchen. Also living with us is a black kitty named Toro who eats by the motto "No Kibble Left Behind" and is currently mastering the ninja skills to steal chicken and broccoli(!) from the humans without being noticed.
We are what I like to call home cooks with nomadic tendencies, traveling the world one recipe at a time. We are particularly fond of traditional recipes from cultures all across the globe, those that have outlasted trends and fashions. We love discovering the timeless, comforting dishes that moms and grandmas (and dads and grandpas) have been cooking for generations.
Don't get me wrong, we love a modernist meal complete with foams and liquid nitrogen as much as anyone so don't hesitate to invite us to Alinea, or WD-50, or Fat Duck. But we'll leave that type of cooking to the experts.
About this blog…
I started this blog back in 2007 around the time of my 30th birthday – happy birthday to me! Like many of my fellow bloggers, I thought it would be fun to keep a journal of recipes, photos, and stories. I didn't know how long I would keep this going and came to the decision that I would write as long as I'm having fun. To be honest, I never imagined anyone else would bother to read this other than my sister, a few close friends, and my parents on days when they have a faster-than-modem-speed internet connection. So really, just my sister and a few close friends.
Originally, I named this blog "rice & wheat" as a way to say that we cook all types of dishes without bias, whether they be from rice- or wheat-based cultures. But my friend Ben came up with a much, much cleverer explanation: I am "rice" and Nathan is "wheat." So now, you can choose which you like better.
To sum up…
I like to cook stuff, write about stuff, take pictures of said cooked stuff, and hope that it will sometimes make you want to cook that stuff too. That's really all there is to it.
Thanks so much for visiting! Please, make yourself at home. And I do hope you'll stay a while.
Oh and if you would like to contact me, drop me a note to say hi, or just send me cute pictures of kittens, I'm at angi (at) riceandwheat (dot) com.
Psst, I also keep a photo/non-food blog. Come visit!