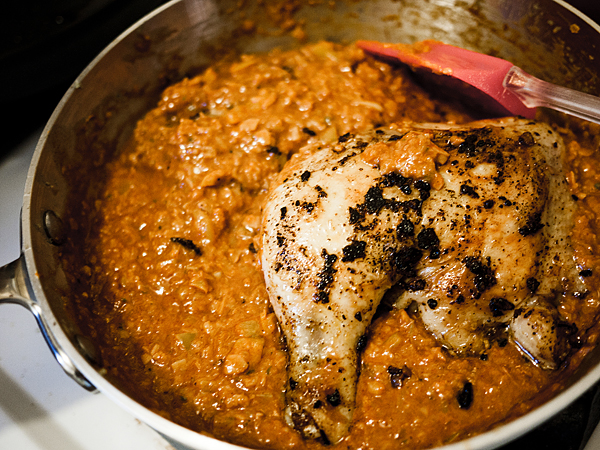 Welcome to the new site design! I've tried to make sure most things are working, but if you notice anything odd, please do me a favor and drop me a comment to let me know. Hope you like the new look!
I'm not a competitive person by nature. But! If the first time you meet me is on July 4th, in the vicinity of Chez BabyChili, then you may not really believe that last statement. Especially if you are also in the process of placing a beercan chicken on the grill. Because once a year, during Battle Beercan Chicken, IT. IS. ON.
Ben's annual BBC is one of my favorite traditions. So much so that at the start of every summer, you will find me constantly bugging him about when it's happening. I know. It's always held on July 4th. I know. But hey, my mama didn't raise no fact-assuming, non-triple-checking fool!
For weeks before July 4th, you'll also find me constantly forcing Nathan to brainstorm chicken strategies with me. Last year, we almost tasted victory with "Imitation Seoul," our not-exactly-authentic Korean chicken and first foray into the world of Asian-inspired beercan chickens (our two prior entries being both squarely in the Latin-American realm). Since it was the top performing chicken so far in rice&wheat beercan chicken history, we decided to try for yet another Asian-inspired entry this year.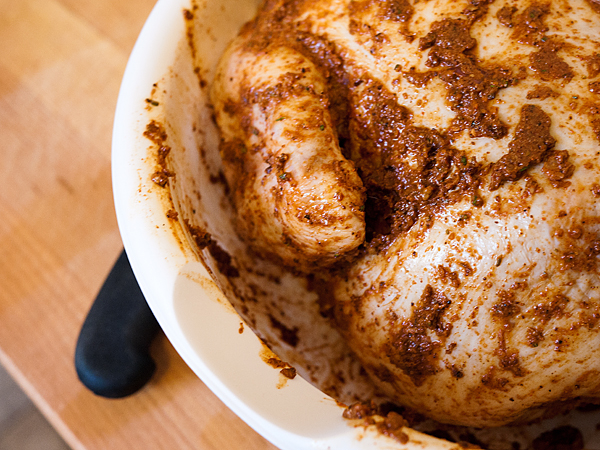 The only problem with that decision is that through the years, we've noticed an increasing convergence towards Asian flavors. So we had to think of some way to distinguish our Asiany chicken from everyone else's, something slightly unexpected and exotic. Ah ha! Asian and slightly exotic? Why, that just happens to be my definition of Macau!
For as long as I can remember, I've been fascinated by Macau, a former Portuguese colony just a short hoverboat(yes!) ride away from Hong Kong. I love that the street signs there are bilingual in Chinese and Portuguese. I love the colonial architecture that at times, makes you feel like you're in Europe. And I love love love Macanese cuisine, which is the sort of fusion cuisine that has been around long before "fusion cuisine" was even a thing.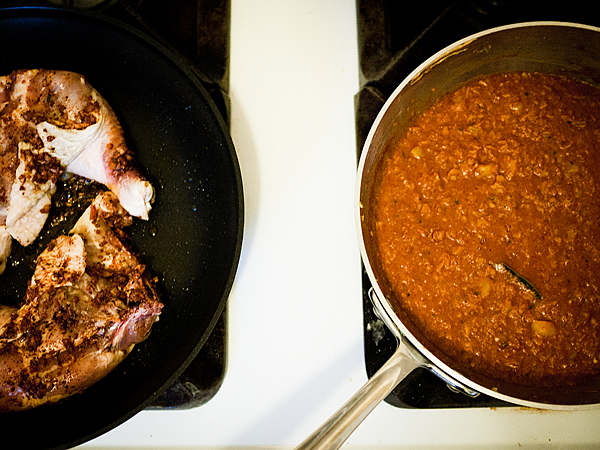 This African Chicken here is one fine example. Just read over the list of ingredients and it's not hard to spot influences from Africa (peanut), India (coconut), Portugal (smoked paprika or pimenton), and China (five-spice powder). We tested the original recipe, a silky stew/curry with a gorgeous color, and immediately fell in love. So off we went to adapt it for the grill for Battle Beercan Chicken (see Ben's post for full details).
Alas, the grill version of African Chicken still wasn't enough to win us that elusive Golden GOB. But I smell a turning of the tides next year. BabyChili best watch it.
IT. SHALL. BE. ON.