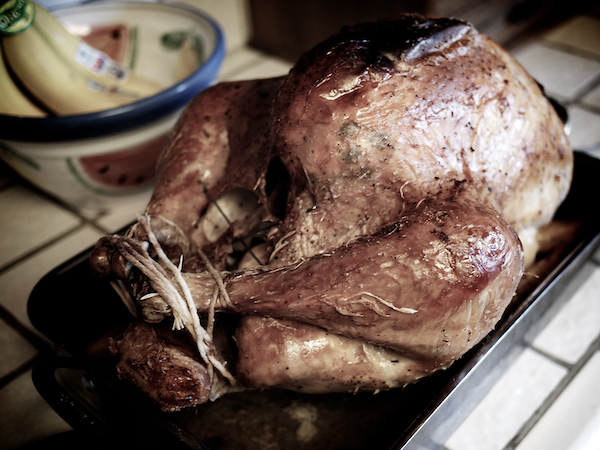 It's certainly no secret that I love Thanksgiving. I love those days leading up to Thanksgiving, spent in brainstorming menus, planning out logistics, starting the prep, and solving the puzzles of refrigerator space. And of course, the actual day of Thanksgiving, when everyone hangs out together for a whole day with nowhere to go and nothing to do but chat, cook, eat, drink, and be generally merry — what's there not to love, right?
But there's another reason I love Thanksgiving. Even after everyone has gone home, all the leftovers have been eaten, and the colors have faded from memory just a little, you're still left with this warm and fuzzy feeling of a day well-spent, cooking a giant, delicious meal for those you love. A feeling that brings a smile to your face throughout the crazy holiday season to come. Especially a holiday season that creeps up upon you because you've spent most of December holed up in a library writing and totally forgot about that little thing called Christmas and so had to run around to do the shopping literally two days before Christmas.
So this year in particular, I'm thankful for the memories of Thanksgiving.
PS: I'm also thankful for this recipe for a basic roast turkey, no shenanigans involved. The only change we made was to add two lemons, pierced all over with a sharp paring knife, and a little bunch of thyme into the turkey cavity during roasting.