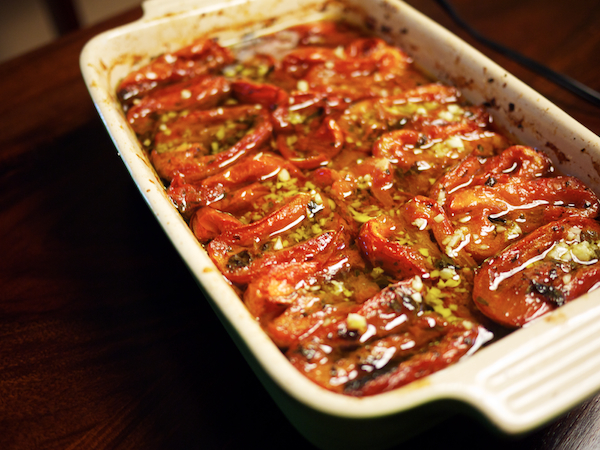 Hello!
I'm still here!
And I've been cooking too… but my camera seems to always be somewhere else around dinner time.
But this is what I've been making a lot. Basically every time there is any sort of party. Or an overabundance of tomatoes.
Hope to be back here again soon… until then, eat well.