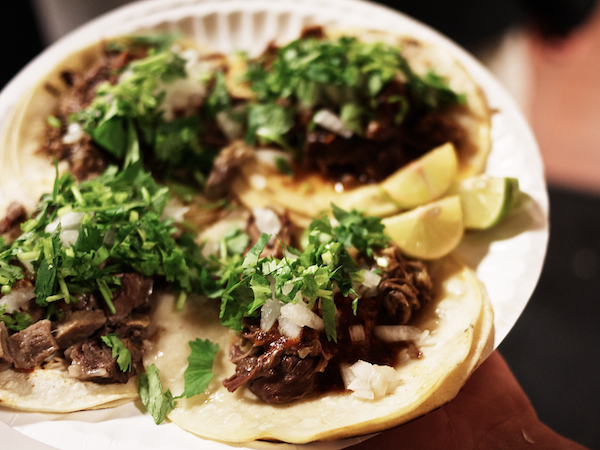 A lot of times, when people find out my love of food, they tell me that I should go be a food critic. I would smile but tell them that there's no way that would happen. I mean, don't get me wrong, just like anyone else who loves to eat, I also happen to think that the life of a food critic is pretty grand. And I do daydream sometimes about being able to eat at the hottest and newest restaurants in town for work(!!). But here's the truth of the matter: I would make an absolutely terrible restaurant critic.
For one, I'm just not very good at being critical, something that I'm well aware of even in my daily life as a grad student. But it's not like I'm faking it – I really do find most projects, most parts of science, and most people fascinating! (Ok, and I just realized there's no way to type that last sentence without sounding totally fake. But hopefully, if you know me, you won't think I'm being insincere.) And the same pretty much goes for food too. I love everything about food – the preparation, the eating, and the culture around it. So it's very difficult for me to rain on someone else's food parade and most likely, if I don't have anything nice to say about a restaurant, I just won't say anything at all. After all, maybe it's not my cup of tea but perhaps it's someone else's?
So given that, even though I've been wanting to write about the many restaurants in our fine city, I've hesitated because I didn't know how to do so without it sounding all "food critic-y." Lately, I've been toying with this idea of starting a series here on some of my favorite things to eat at some of my favorite places to eat in the city. Not a review. Not a promotion. Not really anything, except a chance for me to tell you something to the effect of "!!!OMG!!! You have to eat this!!"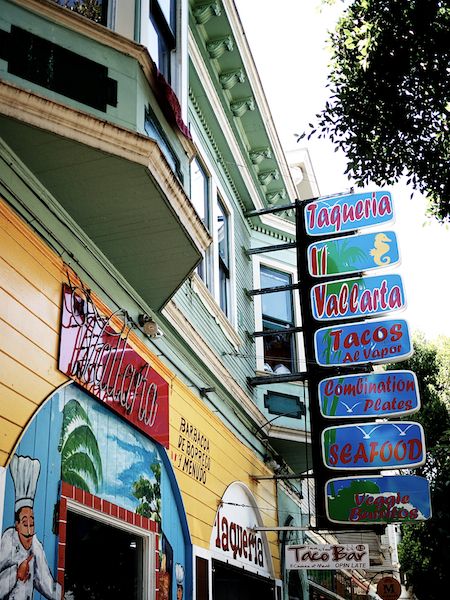 So here we go with my first pick. Taqueria Vallarta is this colorful little place on 24th Street in the Mission. 24th Street has what amounts to a panoply (thank you, Decemberists, for teaching me that word) of taquerias and early on in our relationship, Nathan and I actually tried to empirically determine the best thing to get at each. At Taqueria Vallarta, we determined that anything that comes off the little taco cart, parked just inside the doors of Vallarta, is perfection.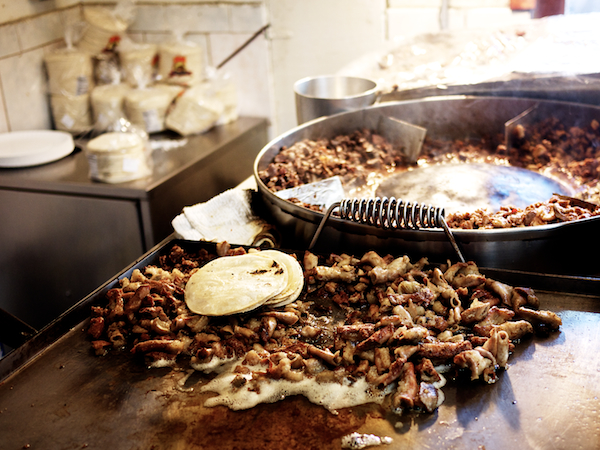 Your meat selections include common stuff like al pastor, carne asada and more adventurous things like tripas (tripe), lengua (tongue). But my personal favorites? Definitely cabeza (head) and suadero ("hip"?). They used to also have cachete (cheek) there, but alas, I haven't seen it the last few times.
You order directly from the guy manning the grill and he hands you a paper plate with corn tortillas topped with piles of meat and some optional onions that's been sitting on the grill near the meats for hours. And that's it. There are a couple of tubs lining the front of the cart with limes, cilantro, a couple different salsas, and some sliced radishes. Decorate your tacos as you please, pay at the cash register, sit down at one of those blue and yellow tile-top tables, and chow down.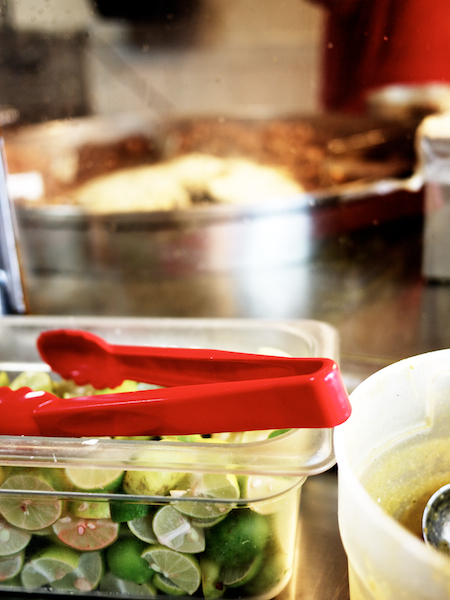 When we go shopping for groceries at the Latino markets along 24th St, we can never resist stopping into Vallarta for one (or more) tacos. By the way, whoever decided on the placement of that taco cart, close enough to the street that you can't help but smell the delicious when you walk past, seriously deserves a raise.
Taqueria Vallarta
3039 24th Street (between Harrison and Treat)
San Francisco, CA 94110