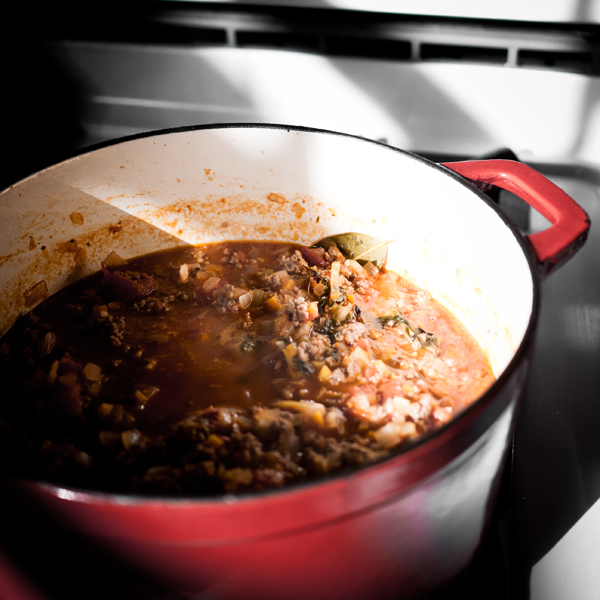 Raindrops on roses and whiskers on kittens,
Bright copper kettles and warm woolen mittens…
The summer I was 11 years old, my sister and I overdosed on The Sound of Music. Oh no, I don't mean we watched it multiple times over a few sunny months. What I mean is that we actually watched it every(!) single(!) afternoon(!) for the entire summer vacation.
Both of us had just finished our first semesters in American schools, having moved from Hong Kong over winter break. I remember starting sixth grade in my all-girls, sort-of-Catholic-but-mostly-in-name-only school on Hong Kong island, surrounded by my Cantonese-speaking friends, and ending sixth grade in a not-all-girls, seriously-Catholic private school in a tiny town in Florida, surrounded by a bunch of non-Cantonese-speaking classmates. To say it was jarring is a slight understatement.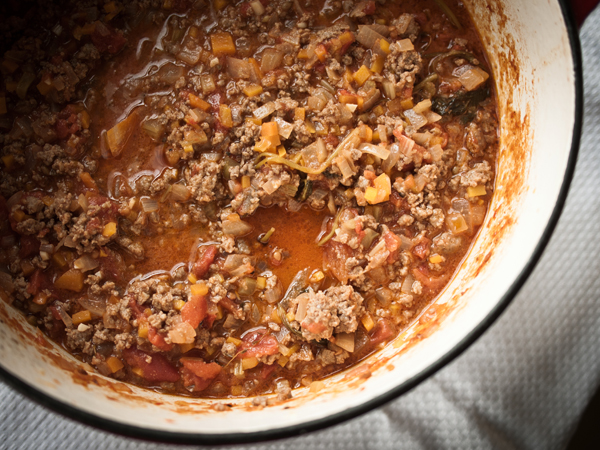 During our first semesters as American students, even as my sister and I soared to the top of our classes in math, we struggled to stay afloat in all other subjects requiring reading and writing in English. We learned English in Hong Kong as a subject but never could we have predicted just how fast English-speaking people actually spoke! The phrase "I mean" confused me to no end and I could not figure out for months why it kept appearing in conversations at the oddest times. My use of British words like "lift," "torch," and "rubber" made my classmates look at me funny. Summer vacation was a much-needed respite.
Summer days in Florida tend to involve huge mid-day thunderstorms. A few weeks into summer vacation, we learned to recognize that certain smell in the air that would signal the impending downpour and suggest a wise retreat into our new home. We'd drape ourselves over the couches and my mom would ask us what movie we wanted to see. Our answer was always the same. Maybe because our world had been turned upside down and everything we had known for the last 11 years were suddenly thousands of miles away, we found ourselves craving something constant to cloak us in familiarity, something where we knew every step, every song, every dance and held no confusing surprises. We found it in Julie Andrews and the von Trapp children.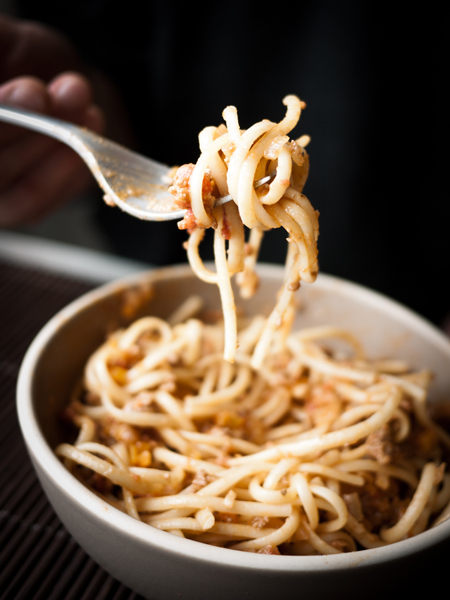 I know already that 2011 will be a year of changes, sure to be accompanied by a healthy dose of chaos. In between trying to finish my degree, figuring out what to do next, finding a job, and seeing if we need to move for it, I'm once again finding myself in need of a blanket of constancy. And while I may not have outgrown The Sound of Music (how can anyone?!), I did promise long ago to spare Nathan from musicals. So instead of finding solace in "My Favorite Things", I'm turning to pots of ragù alla bolognese, simmering for hours on the stove on sunny (or not so sunny) afternoons. Hearty, meaty, and increasingly more wonderful the longer you let it simmer, bolognese has this magical property of seeming perfectly familiar even if your childhood didn't actually involve anything resembling spaghetti and meatballs.
A daily dose of Julie Andrews got me through my first year as an American student. Maybe, just maybe, a regular dose of ragù alla bolognese will get me through my last year as one.
I found this amazing recipe for "New Style" Ragù alla Bolognese, courtesy of British chef Heston Blumethal, in issue #110 of Saveur.
While the ingredient list may look daunting, the instructions are deadly simple and involves one single pot. Given that it calls for star anise, fish sauce, and Tabasco, it's only natural that I picked it out of an entire issue of ragù recipes to try first. To be honest, I'm not sure if I'm even going to bother going back and trying any of the others.
I substituted ground beef in place of the diced pork shoulder and served it with packaged, dry spaghetti instead of freshly made pasta. Other than that, I stuck pretty close to the original recipe.