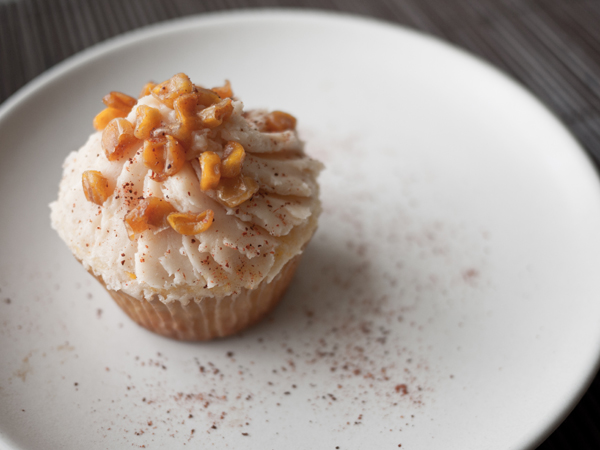 I should tell you that I have this terrible (wonderful?) habit of mashing words together. I caught the bug a few years ago when some guy friends of mine joined a fantasy football league and kept referring to it as "mantasy football." From then on, I saw every pair of words as an opportunity for word play. Buffalos in Yellowstone laying idly about became "loaffalos" and "blogurt" is the only logical term for the unfortunate condition resulting from over-consumption of frozen yogurt (ahem, completely hypothetical of course). Yes sir. Just call me Queen of the Frankenwords. All hail me!
So when some of my fellow bloggers were debating the merits of muffins and cupcakes over on Twitter, it's not very surprising then that I spotted yet another opportunity. In a stroke of pat-myself-on-the-back genius (thank you thank you), I casually wondered if there's such a thing as "muffcakes." Next thing I knew, Mariko of The Little Foodie got wind of this made-up word/baked good and quickly became the second member of the newly-minted "muffcakes" fan club.
Our third member needed no recruiting, chiming in with a few salty comments and a proposal to make muffcakes a reality in a joint three-way post. So it came to be that, under the fearless leadership of Linda aka Salty Seattle, a muffcakes pact was formed. Soon after, it even became an international affair when Jackie of I Am a Feeder joined the pact. And when Annelies of La Vie en Route signed on, we had on our hands a party!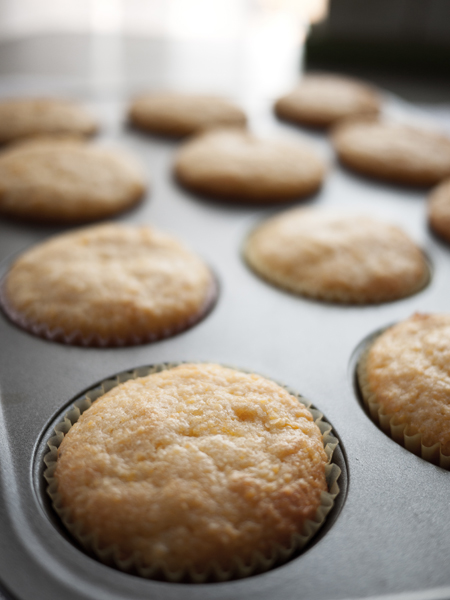 Without further ado, please allow me to present my corny(!) version of muffcakes, inspired by my love of all things cornbread-esque. I took Dorie Greenspan's recipe for buttermilk corn muffins as the starting point and topped them with a Swiss-style meringue buttercream flavored with honey and chili powder. For decoration, I used corn kernels candied in brown sugar and yup, more chili powder. Verdict? Sweet, spicy, and buttermilk-tangy. Perhaps these should be a part of your new years festivities? Think about it. Counting down to 2011 with these in hand? 5…4…3…2…1…muffcakes!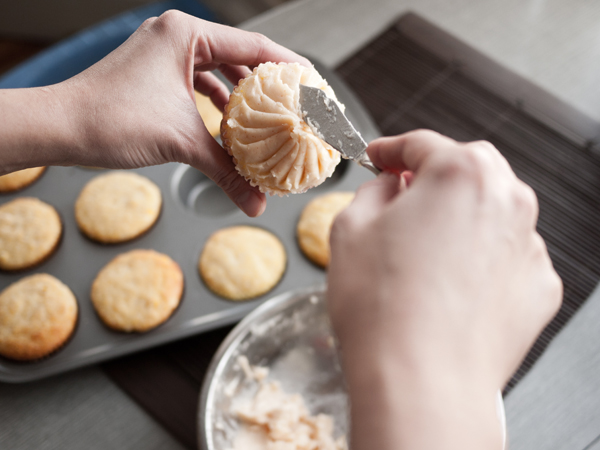 2010 has been an incredibly fun and exciting year and I can't wait to see what 2011 will bring. I wish all of you a very merry, very delicious new years full of great food, great laughs, and great friends.
As for the girls of the muffcakes pact, high-fives all around!
Oh and of course, you must check out what the others took "muffcakes" to mean:
– Mariko aka The Little Foodie
– Linda aka Salty Seattle
– Jackie aka I Am a Feeder
– Annelies aka La Vie en Route