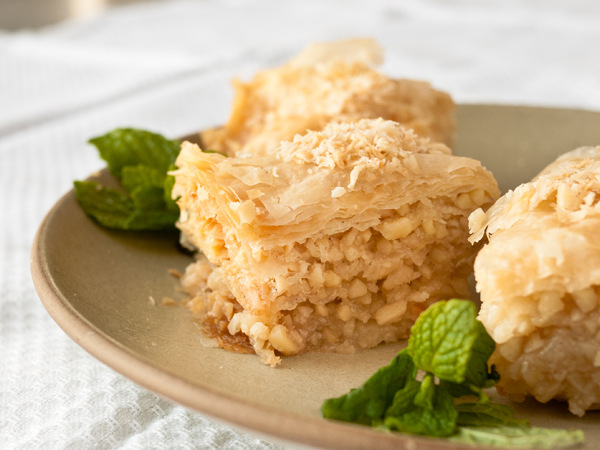 This is an entry to Cathay Pacific's Art of Dessert contest. Maybe you'd be interested in checking out two other entries from my friends? Marc made Matcha Lavender Trifle and Ken made Orange-Scented Macaroons – yum!
Humor me for a second and picture this: you are your younger self, hanging out with your friends, playing video games or just running around the yard. Maybe it's a weekend day or just those few precious hours after school before you have to go home for dinner. Someone mentions "ice cream" and all ears perk up. Before you know it, you're standing inside an ice cream shop, peering at those colorful buckets, pressing your fingertips and nose against the icy-cold double-paned glass, trying to make that most important of all decisions. When all your friends choose Rocky Road, your heart sinks because that is a flavor you can never order.
Welcome to Nathan's childhood.
Kiwi and honeydew melons make my tongue itchy and my mom and sister both get rashes from eating too much shellfish. But every so often, we still find ourselves tasting a bite or two of the "forbidden" stuff. For the first 28 years of my life, that was really all food allergy meant to me. Then I met Nathan, who gets seriously sick for hours if he eats even a tiny bit of tree nuts, and food allergy suddenly got way more serious.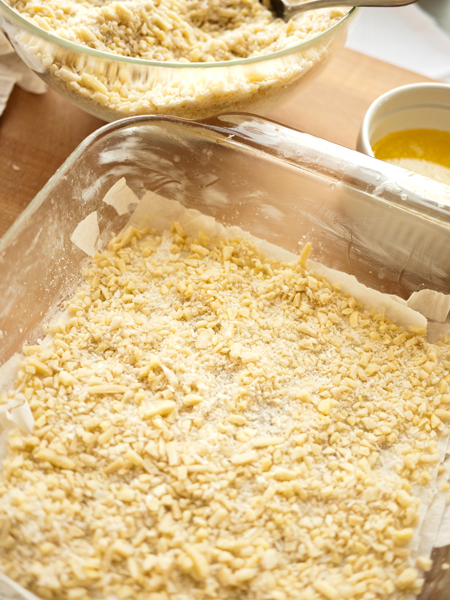 So one night a few years ago, when he told me he wanted to try almonds, I looked at him like he was crazy. I was still living with my friend Kim at the time and we had come home to a house smelling like freshly baked shortcakes. When Kim and Shawn offered us some, we didn't even think twice. Well, at least I didn't think twice. Nathan asked Kim about the nut content of the shortcakes and she said she used almonds.
A pause. Then a declaration, in the face of freshly baked shortcakes, to pit his body against almonds and see who will prevail. Breaking off a tiny bit of the shortcake, he took a tiny nibble. Then another nibble. Then a bigger one. Then he ate the whole chunk. Then an entire almond. "I'm not allergic to almonds!" he stood up triumphantly. But as he looked around for his share of the freshly-baked shortcakes, none were to be found.
Because I had eaten all the rest of it.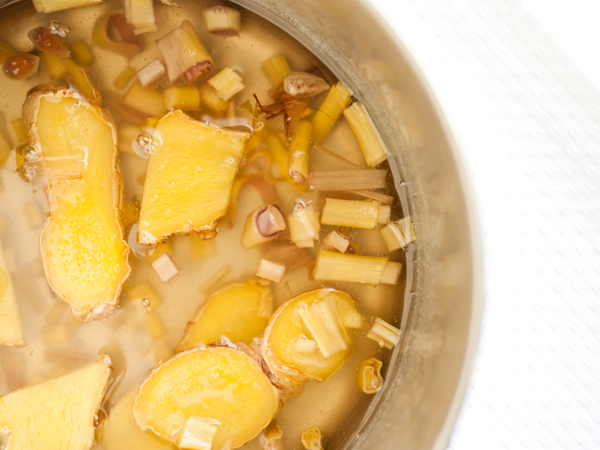 To this day, I still feel guilty about denying a born-again almond-eater those freshly-baked shortcakes. So every so often, I try to make up for it by making some almond-containing goodies. Since I was about to take off for a week to visit my sister in Paris (!), I thought it's the perfect time to leave my almond-loving husband an almond-y treat.
Baklava is usually verboten in our house since it is made with walnuts and pistachios. So I decided to play around with the idea of an almond-only baklava. To make the filling a little more interesting, I incorporated shredded coconut as well as ground ginger and ground cardamom. Traditionally, baklava is soaked in a simple syrup with honey and cinnamon, but since I went all Asian with the coconut and ginger, I decided to just roll with it and made some ginger-lemongrass syrup. To top it off, toasted shredded coconut took the place of the traditional chopped pistachios.
The verdict? Two sticky thumbs up. Now let me just see about that Rocky Road ice cream…
Inspired by Simply Recipes' Baklava.
This is a work in progress, i.e. I'm still fine-tuning the recipe. My current problem is that the syrup is not as ginger-and-lemongrass-infused as I'd like. So I'll be updating this recipe as I try to figure that out.