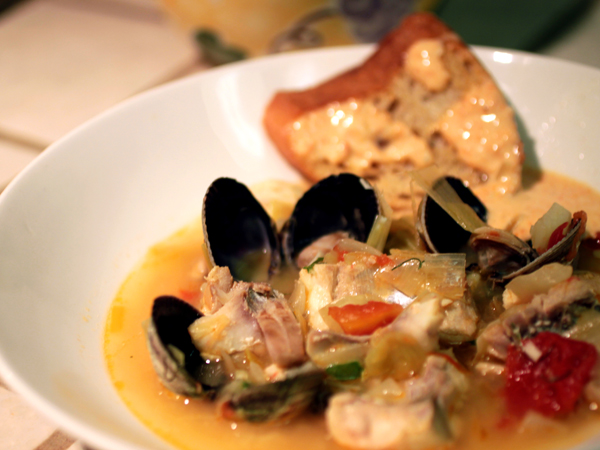 There I was, one warm summer night about eleven years ago, eating one of the most luxurious meals of my life – a basket of ham and cheese sandwiches.
My friends and I were backpacking across Europe (as college graduates tend to do) and had stopped in Nice to visit some family friends of Kristen's. Patricia and her three sons, ridiculously generous hosts that they were, moved into Patricia's boyfriend Gerard's house to give us free reign of their own apartment, and more importantly, their washer and dryer. We spent those few sun-drenched days wandering the streets of Nice, reveling in clean laundry, soaking up the sun at the beaches, and eating home-cooked dinners back at Gerard's house on the hills – pretty much my definition of a perfect vacation.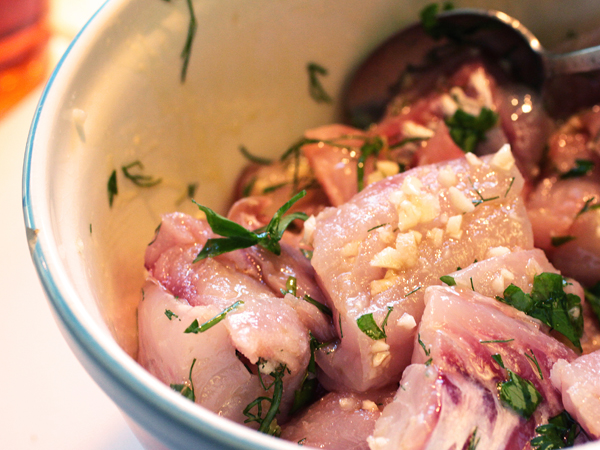 I didn't know what to expect for dinner that first night, not having had much experience with French food, let alone French home-cooking, at the time. I remember watching the glow of the sun fading and Gerard asking us to settle around the big wooden table in his backyard. I remember wine pouring into glasses, silverware passing around the table, and Patricia emerging from the kitchen with a big bowl of salad and a basket of nothing more than perfectly grilled ham and cheese sandwiches. I remember us Americans trying to thank Patricia, finding the word repas in the dictionary, and she shushing us because repas means more like "feast." Ham and cheese sandwiches apparently did not qualify.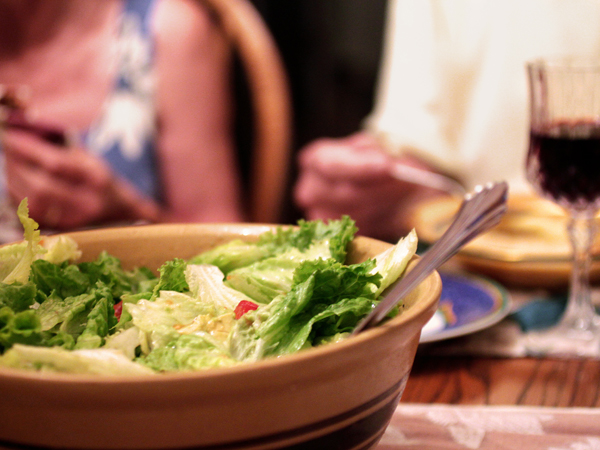 We sat around that basket of sandwiches for hours, munching on their buttery, crispy goodness, sipping on a seemingly-unending supply of wine, chatting about everything and nothing. Even after the sandwiches were all gone and the wine bottles were emptied, we lingered around the table, licking our salty fingers, looking up at the stars, not wanting the night to end.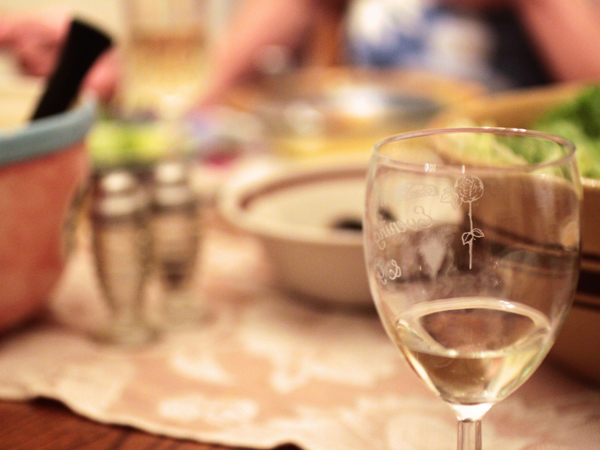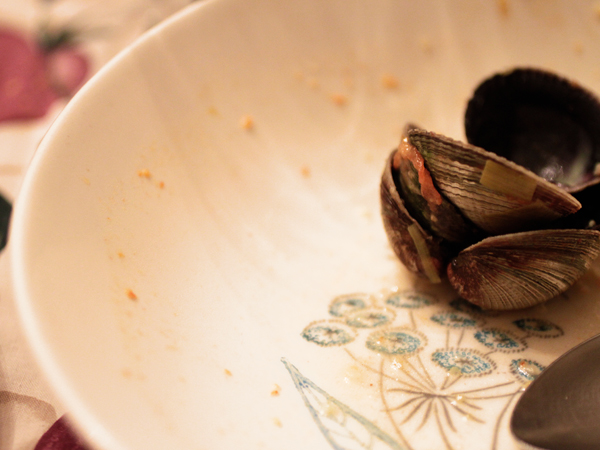 I've gone to more dinner parties and thrown many of my own since then, but that meal of simple sandwiches still sticks in my mind after all these years. I'm realizing what I adore most about all the dinner parties I've loved is that same delicious feeling I felt in Gerard's backyard, the desire to linger, to hang onto a wonderful night, refusing to let it go. So when we were tasked with hosting a dinner party/double-birthday bash at Nathan's parents' place last weekend, that's the same feeling I was hoping to recapture.
Now then, when you come over for dinner, maybe you'll understand why I may not be serving you lobster and caviar or preparing anything close to resembling a seven-course repas. I may very well offer you a humble bowl of bouillabaise and a slice of cake. But what I will guarantee is that we can linger as long as we please, even after the last of the clam shells has been emptied and the last drop of wine has been drunk.
Because to me, that is the essence of a truly luxurious meal.
Recipe adapted from The Art of Simple Foods.
We used four whole red snappers and asked our fishmonger to clean and fillet the fishes for us, but giving us back the heads and the bones for the stock. The original recipe calls for two pounds of assorted fish fillets (rockfish, ling cod, halibut, etc) and separately, three pounds of fish bones/heads from white-fleshed fishes for the stock. Depending on your fishmonger, one of these might be the easier paths and easy is never a bad thing.
You can pick your favorite shellfishes (~1 lb) to use in the soup such as shrimp, mussels, and/or small clams. We chose some small New Zealand clams because they looked good at the fish market. I suggest doing something similar and see what looks fresh at your fish market.