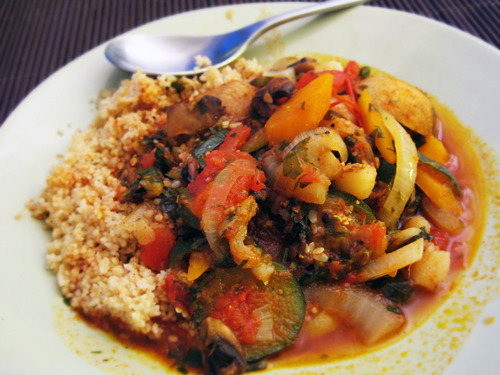 My parents being accountants, my sister being a graphic designer, and myself being a scientist, you can imagine that finding things to talk about at the dinner table would be a tricky affair. After all, my parents want to hear about my newest findings in lab about as much as my sister and I want to hear about the latest tax law revisions in the state of Texas. I have seen my dad's eyes literally glazing over when I started in on "signaling pathways" and "chemotaxis" (don't worry if your eyes glazed over just now – no offense taken) and I can assure you that terms like "1099" and "itemized deductions" make me tune into myself faster than any type of meditative breathing.
Luckily, our dinner table has always been saved from total silence thanks to one sure-fire topic of conversation, one that each and every member of my family can talk endlessly about. And that, of course, is eating.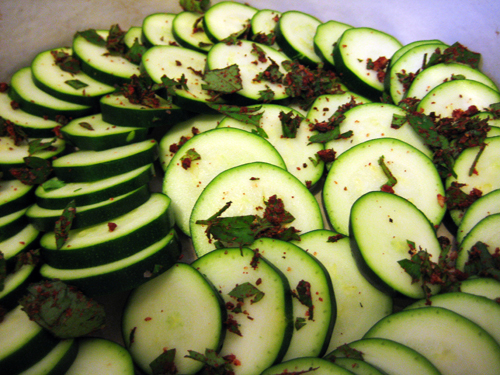 Yes, that's right. When we're eating, we talk about eating, specifically where and what we are eating next. Naturally, this has the effect of us basically food-hopping from one place to another and an entire weekend spent either eating, talking about eating, or driving to the next place we're eating at.
Which is exactly what happened two weeks ago, when my parents were visiting SF.
My sister, documentarian that she is, practically live-blogged the entire visit from her phone and counted no less than 11 stops this time around, including Shanghai soup dumplings, an excellent cioppino, dim sum, jeongol (Korean "casserole"), House of Prime Rib, and a home-cooked seafood dinner with loot from our favorite seafood market.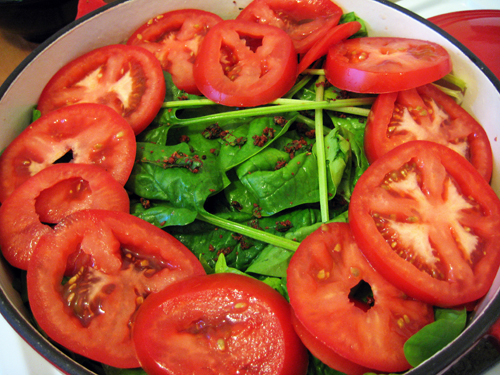 A weekend like this is not for the faint-hearted (faint-stomached?) and to persevere, Nathan and I have developed battle strategies. Our weapon of choice during this near-professional level of gluttony is a trusty bottle of the digestif Fernet Branca, with Nathan acting as monitor to make sure the bottle never runs dry when the in-laws are in town. After waging a grueling war against overeating, we also take the time to recuperate by being vegetarians for a while, using that as the perfect excuse to discover recipes such as this light, healthy, and vegetable-centric tagine.
I learned of this vegetable tagine from Madhur Jaffrey's World Vegetarian cookbook. What makes it the perfect "post-war" food is that it uses hardly any fat and no meat stock of any sort, relying instead on the layers of vegetables to release their natural juices. But before you dismiss this stew thinking it'll be bland, let me assure you that the spice-paste that you sprinkle between each layer of vegetables magically infuses itself into everything. So as the whole stew starts to come together, the vegetables are bathing in this ridiculously flavorful broth, making it just perfect on top of couscous or anything absorbent.
And before you know it, you'll be waving around your bottle of Fernet and declaring that you're ready for battle again.
Adapted from Madhur Jaffrey's World Vegetarian.
Although tagines are traditionally cooked in vessels of the same name, it's absolutely fine to use a heavy deep pot with a cover in its place such as a cast-iron Dutch oven (which is what I used) – just make sure both the pot and cover are oven-safe.
Feel free to substitute vegetables as you like, although I suggest to always have onions and tomatoes in there. The original recipe used cabbage but I opted to use spinach instead because that's what I had. Just take care to layer vegetables according to their "delicacy", with the softest/easiest-to-cook ones on the top.